Home Services / The Good Guys
Story Boards
Sound Effects
Voice Overs
Animated Videos
As Art Director at The Good Guys, I had the opportunity to create multiple animated instructional videos for their Home Services division. The goal was to create engaging and informative content that would educate customers on the various installation and repair services offered by the company.
Working closely with a small team, I was responsible for the entire process from concept to delivery. This included storyboarding, designing characters and backgrounds, creating animation and special effects, and collaborating with a voice-over artist to bring the scripts to life.
One of the key challenges was to ensure that the videos were easy to understand for customers who may not be familiar with technical jargon. To achieve this, I made sure to create simple yet visually appealing animations that complemented the voice-over narration.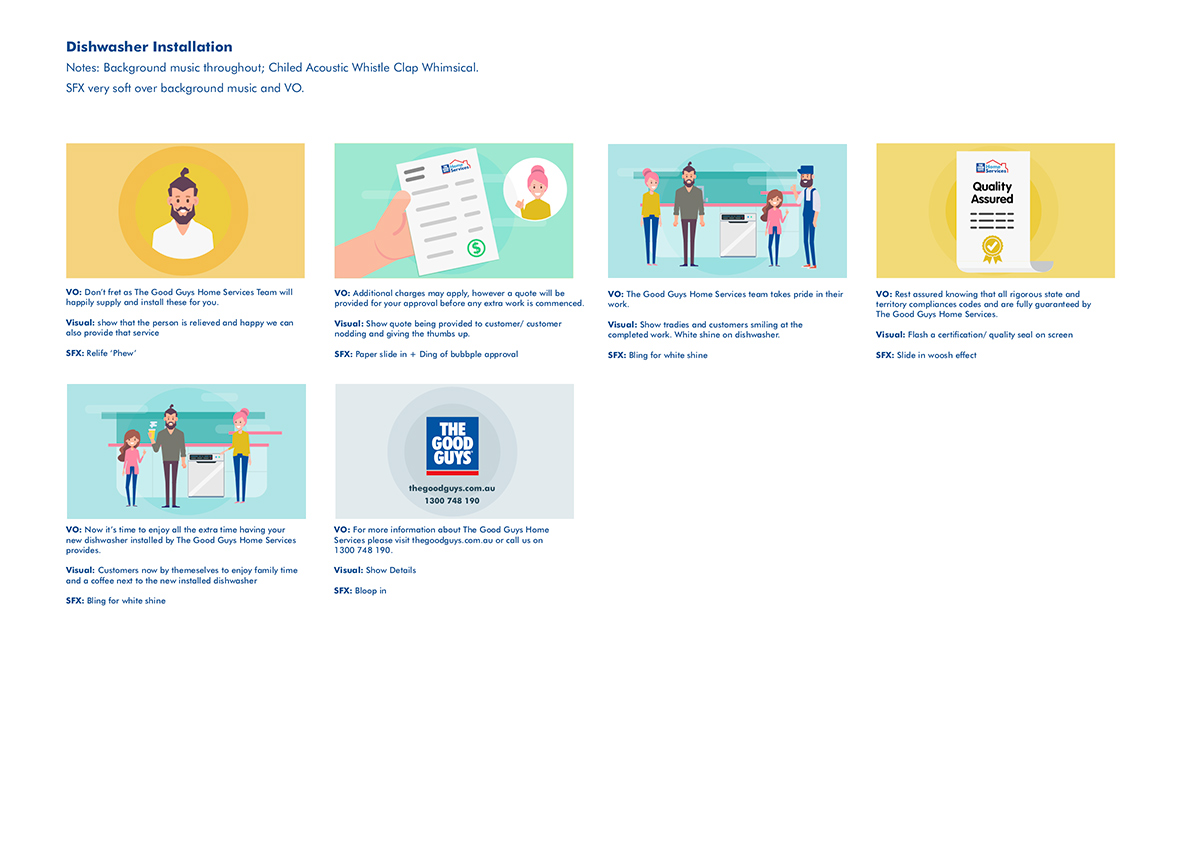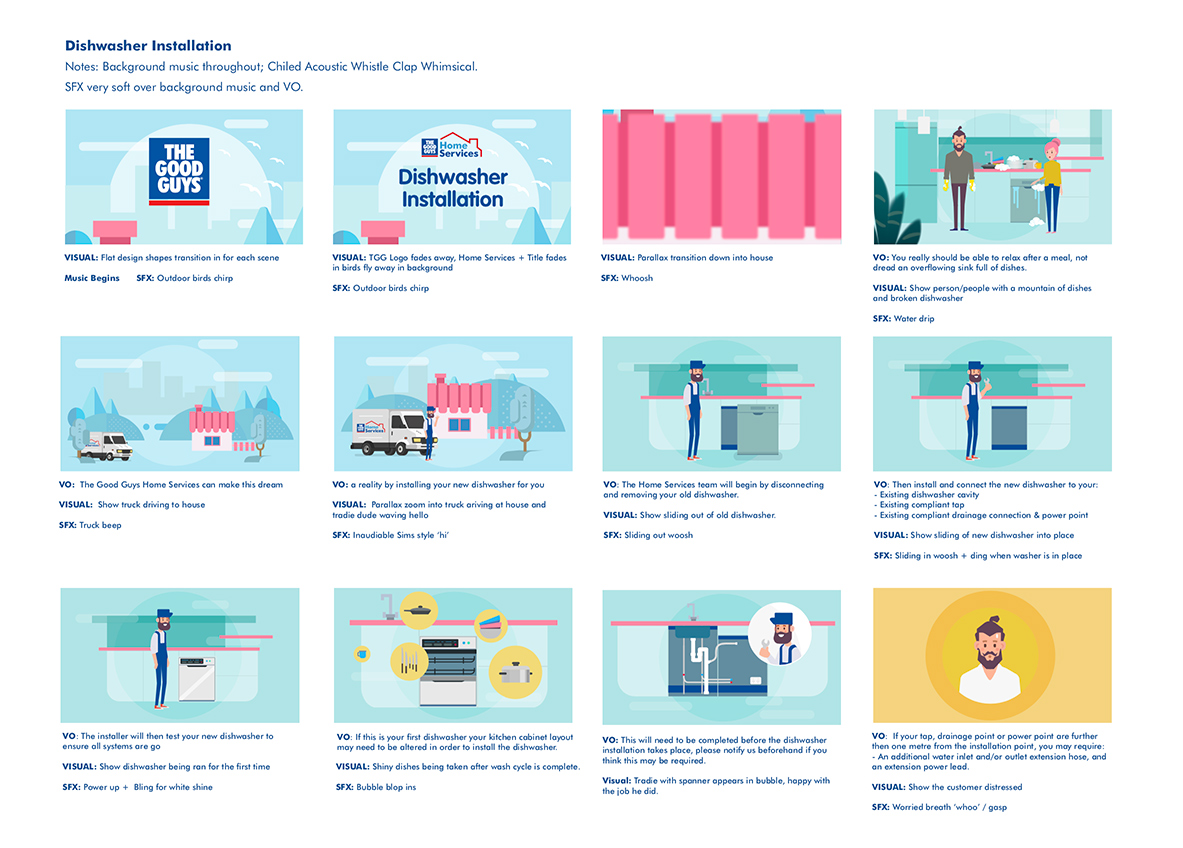 The final result was a series of high-quality animated videos that were not only informative but also enjoyable to watch. These videos were featured on The Good Guys' website and social media channels, and helped to increase customer engagement and drive sales for the Home Services division.
Overall, this project was a great opportunity for me to showcase my skills as a designer and animator, and I am proud of the final result that my team and I were able to achieve.