Digital Marketing
Website
Branding
MG Electrical Services is a new Electricians venture servicing Melbourne. They evolved their branding and initiated their first Marketing strategy and campaign with us, with some amazing first moth results.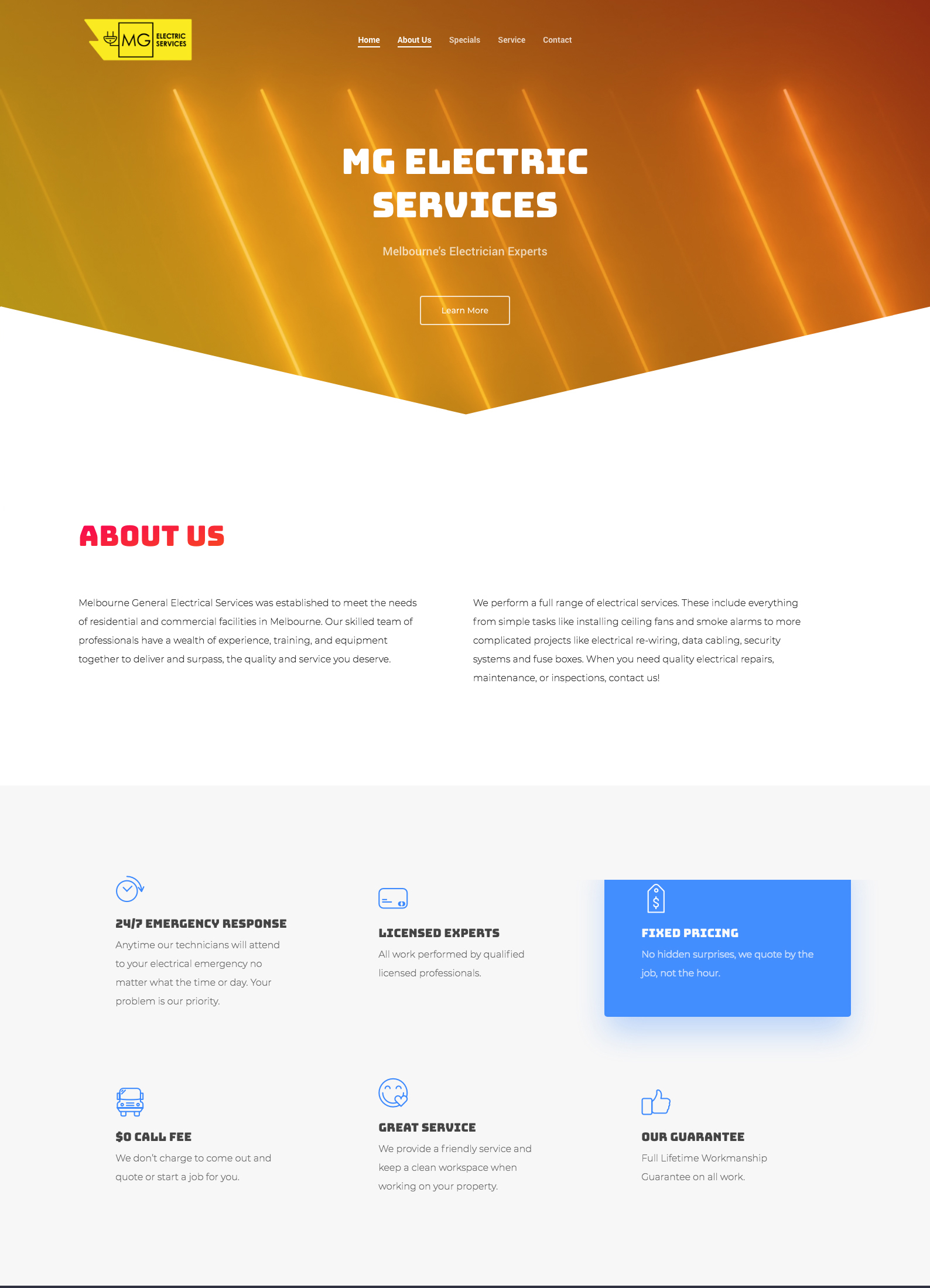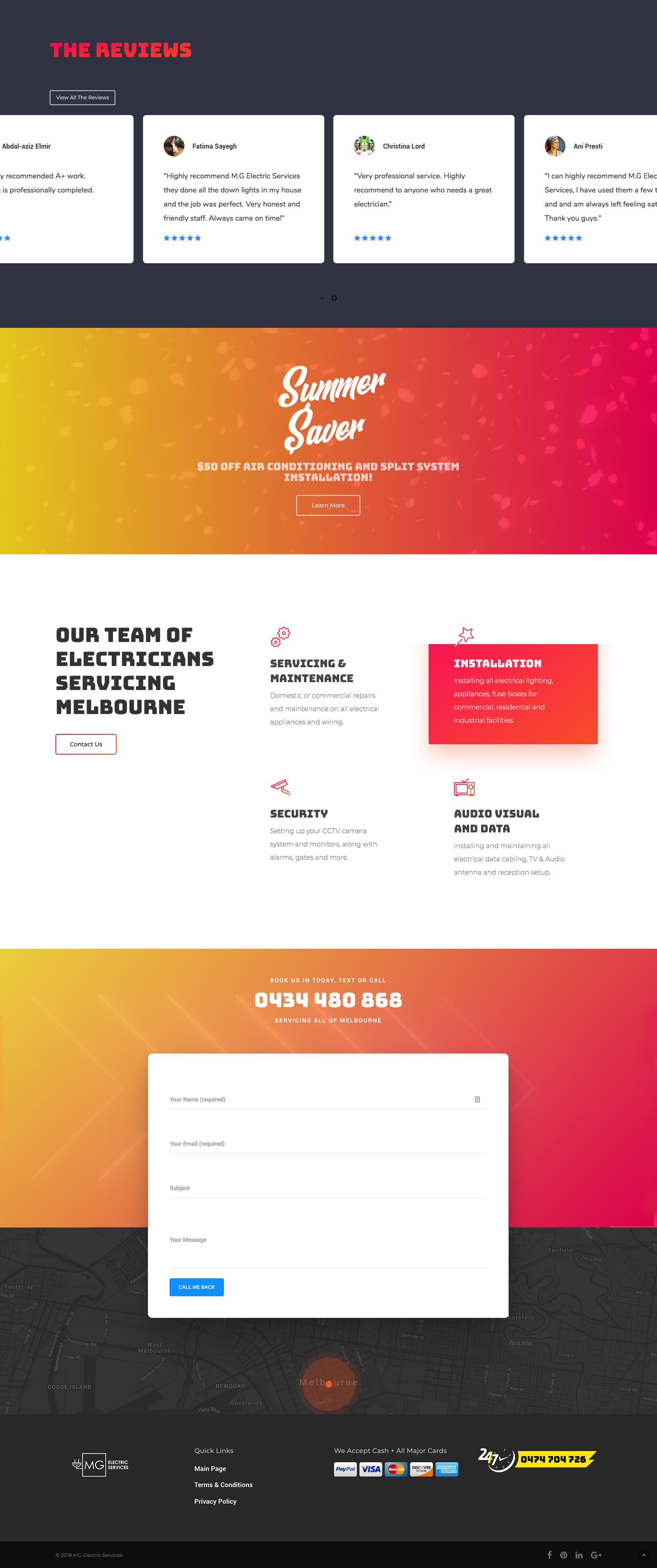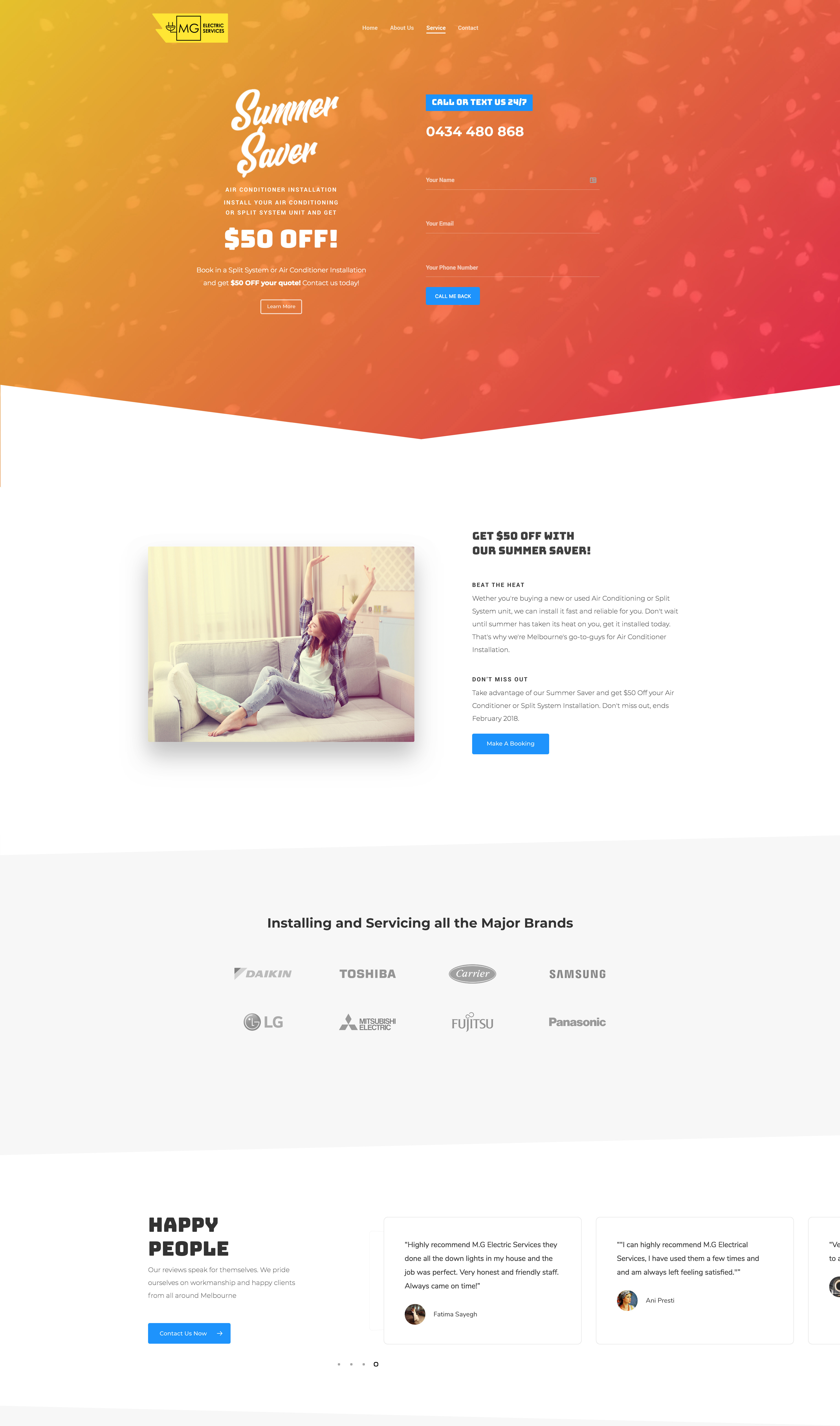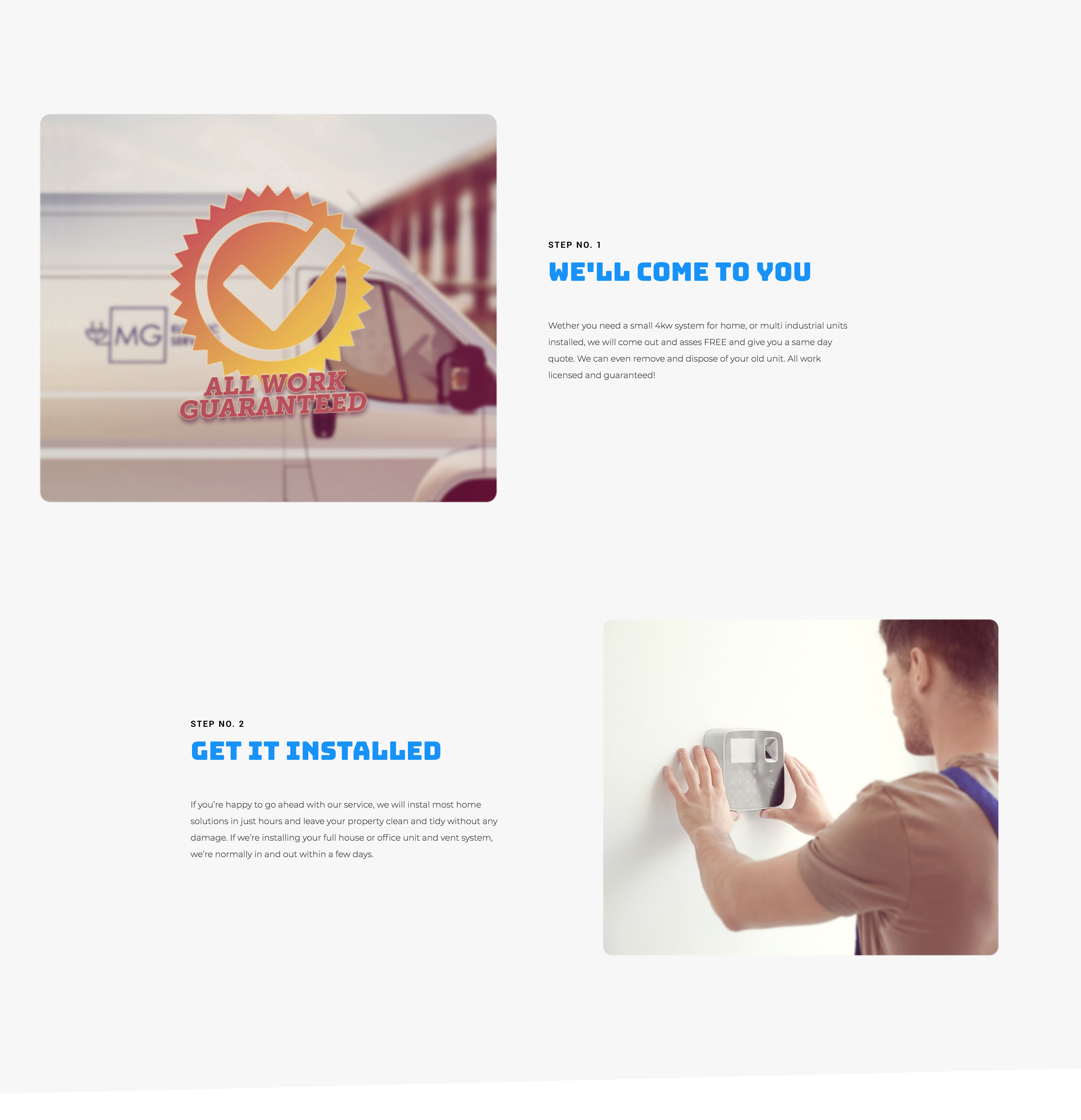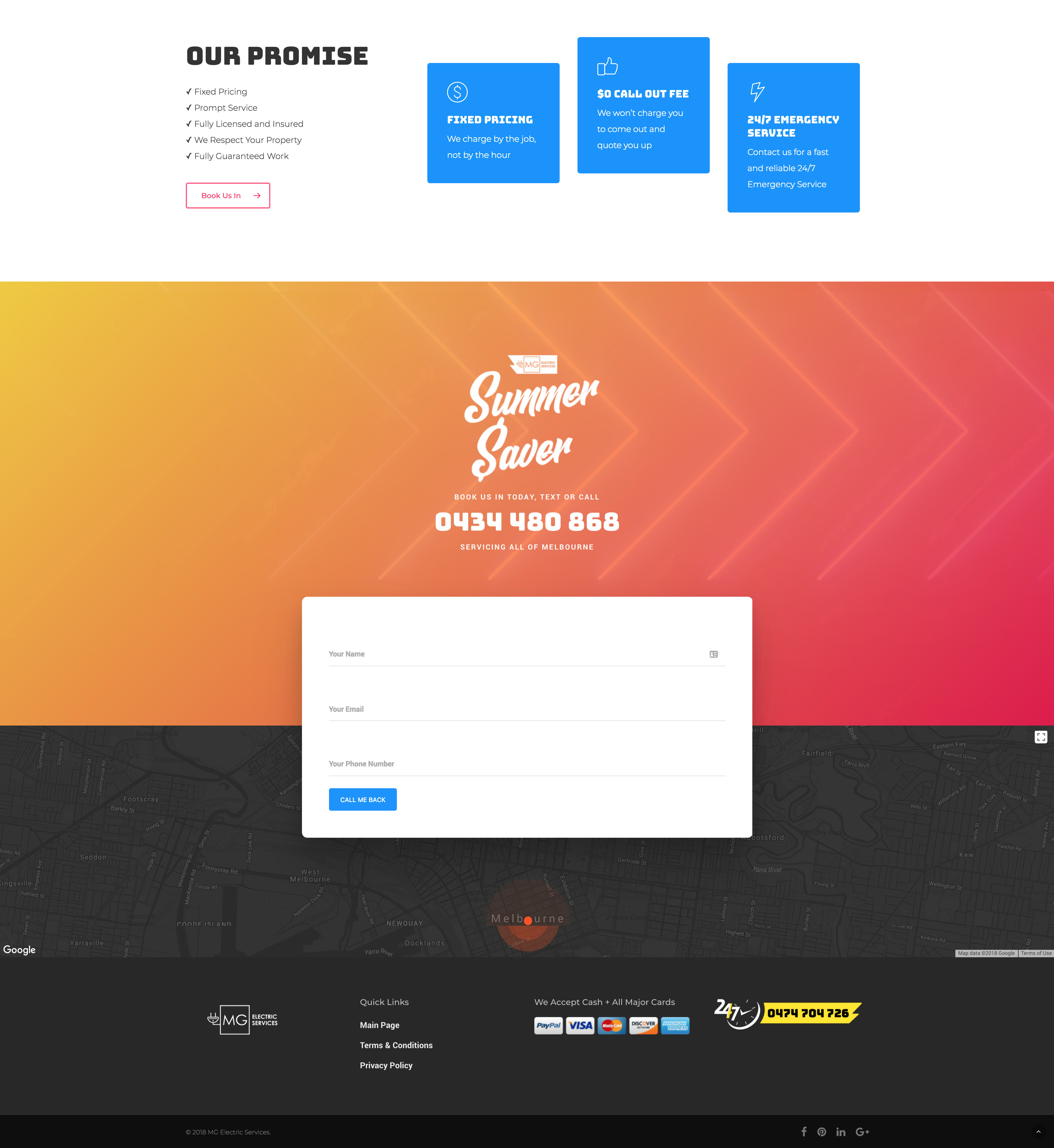 https://www.youtube.com/watch?v=yZSN-tWHO0E
Launch of new brand and first campaign with a click through rate of 4.5+
A great first month with new jobs created and quality leads generated.