Marketing
Website
Branding
MG Electrical Services, an existing electrician venture in Melbourne, had an outdated and unprofessional look with no consistent brand. They needed to update their brand identity, website and marketing strategy to increase leads and sales.
Our team evolved their branding, polished up their logo and created a unique, vibrant and engaging brand identity and website. We conducted market research and developed a local area marketing and online strategy and campaign called Summer Saver, which offered a $50 discount on installations.
The website and landing page conveyed trust and were easy to navigate. The Summer Saver campaign yielded great results, with an increase of 250% increase in inquiries from calls and contact forms.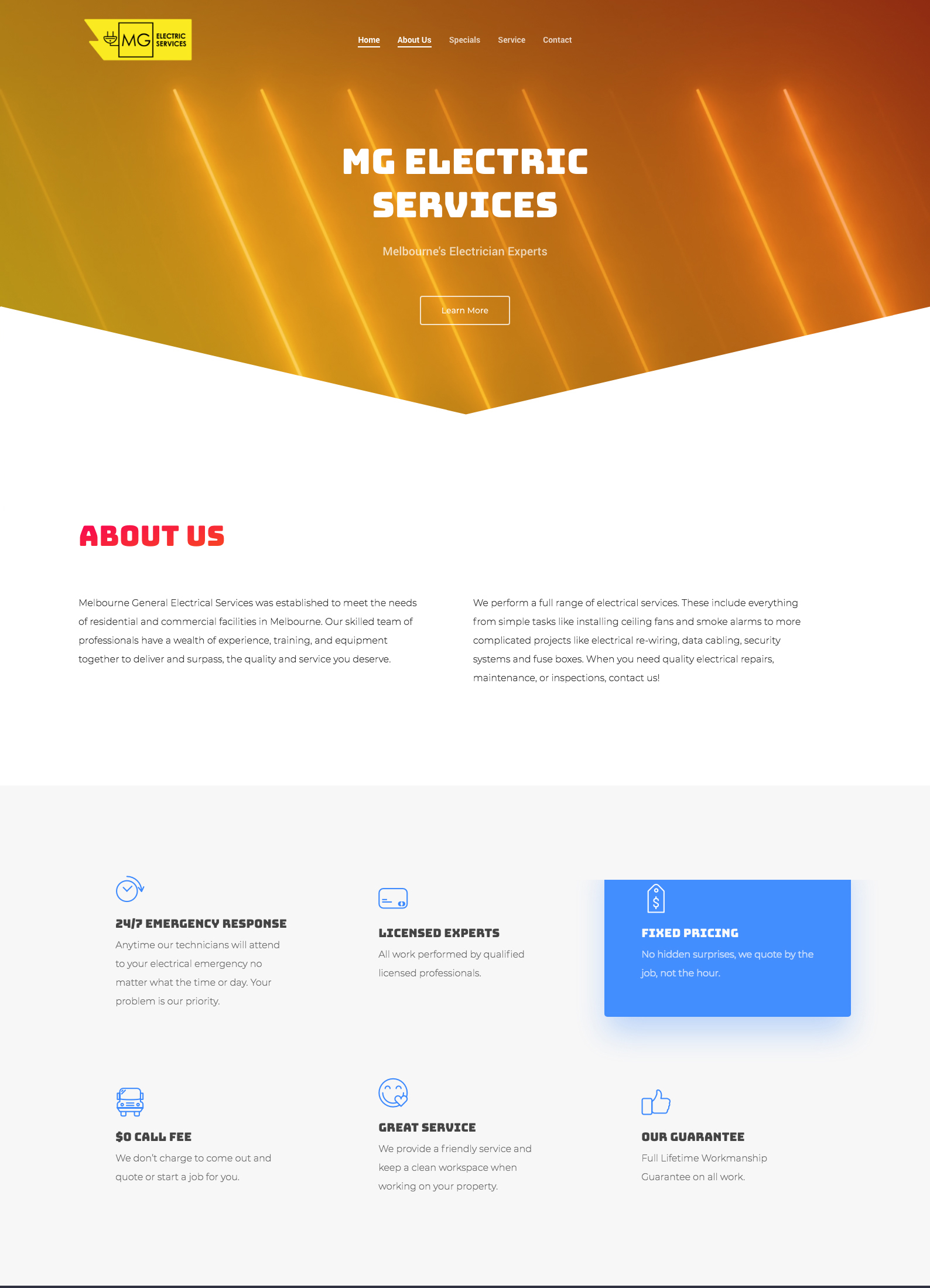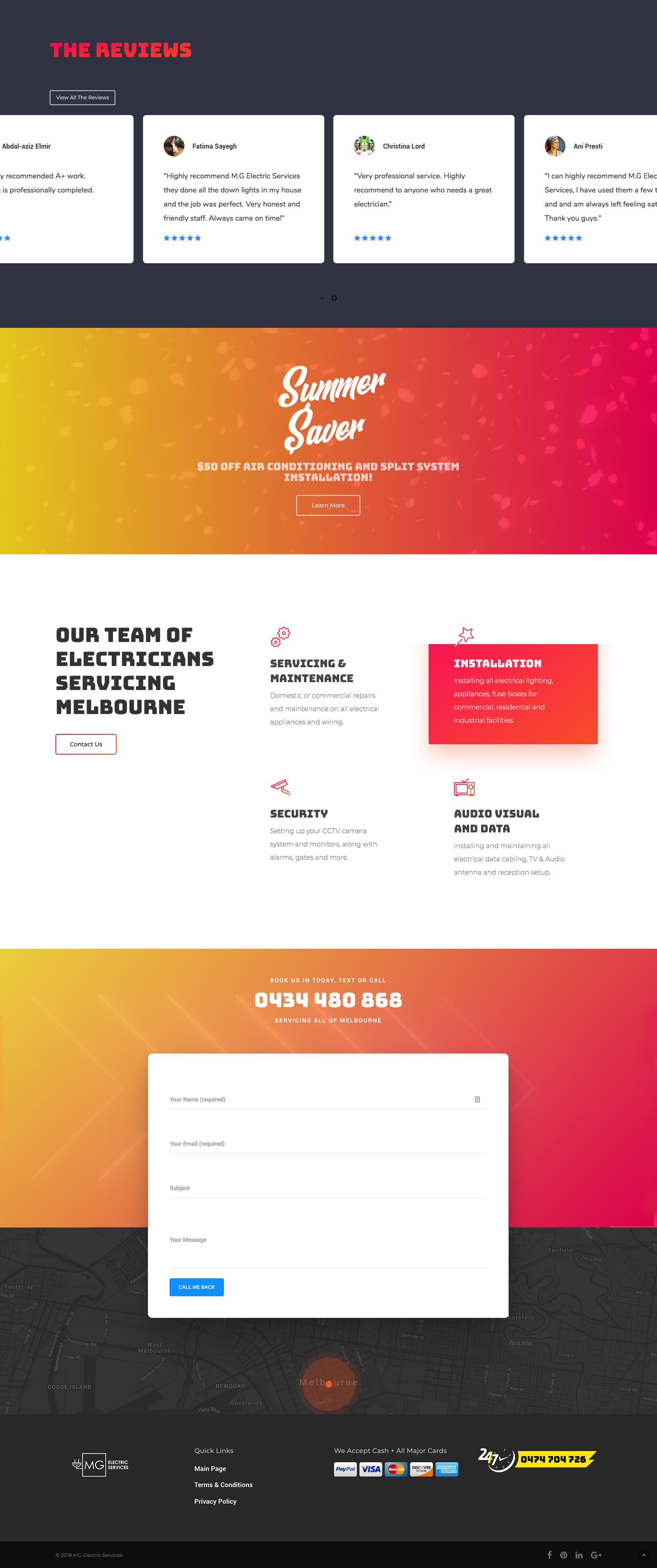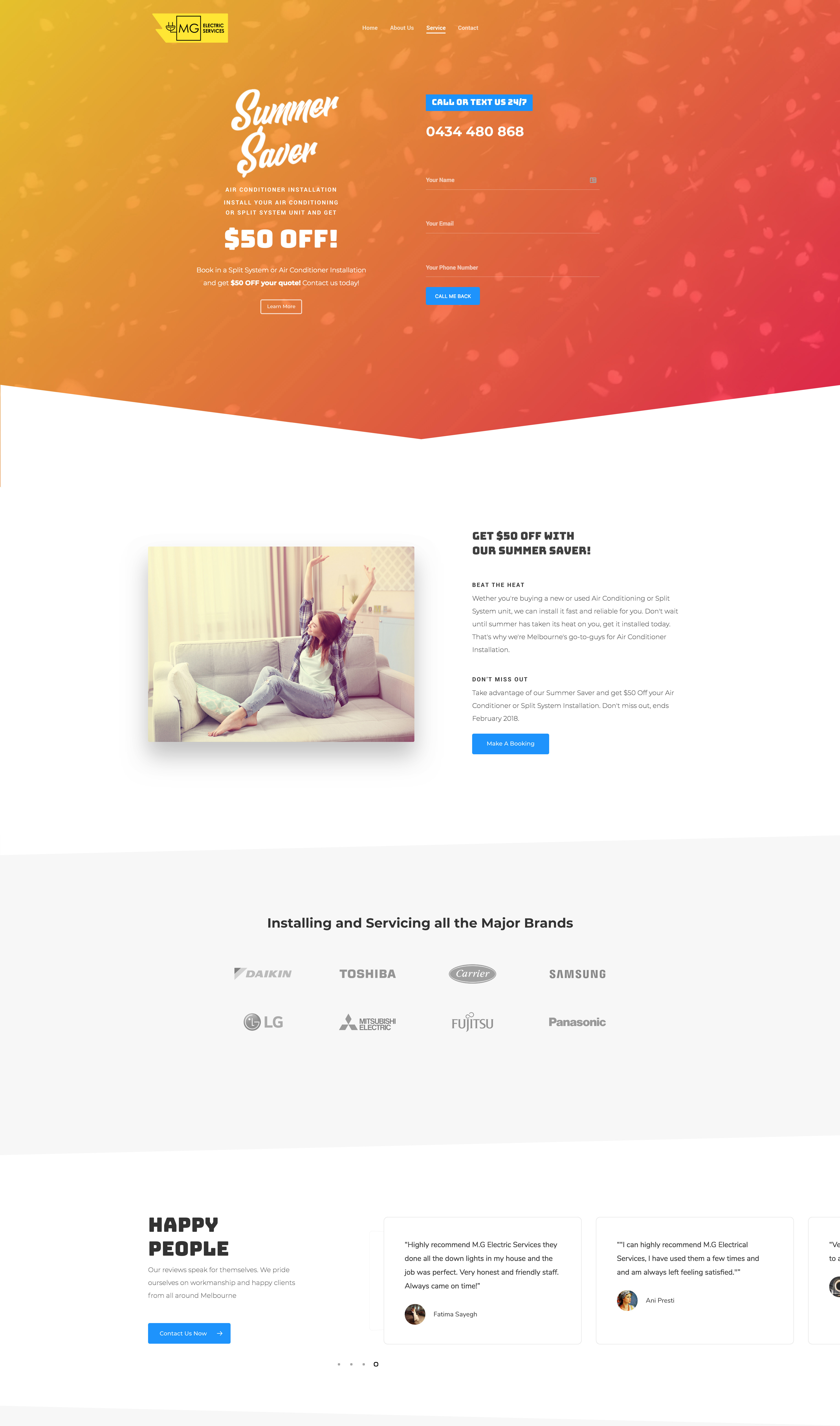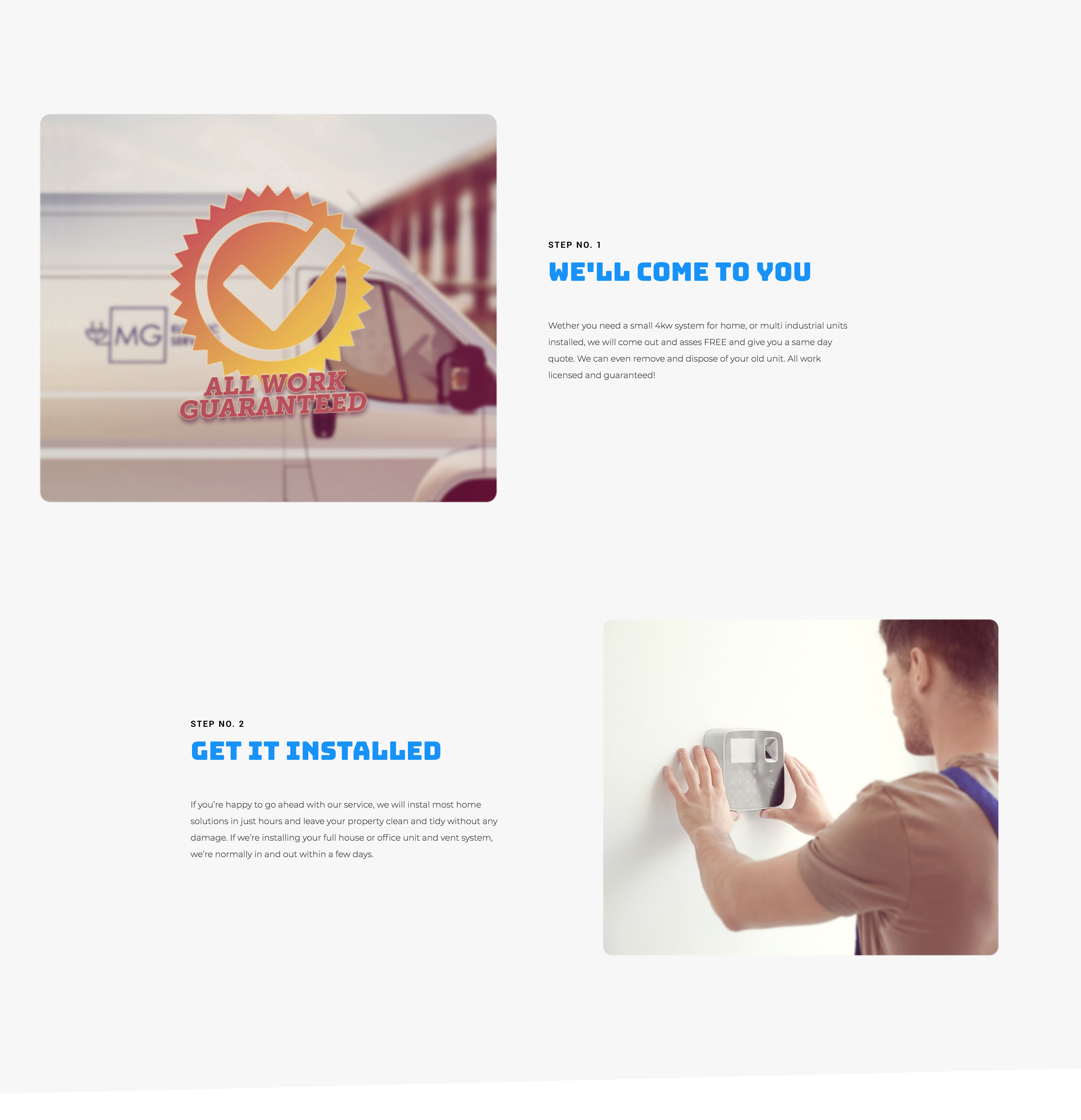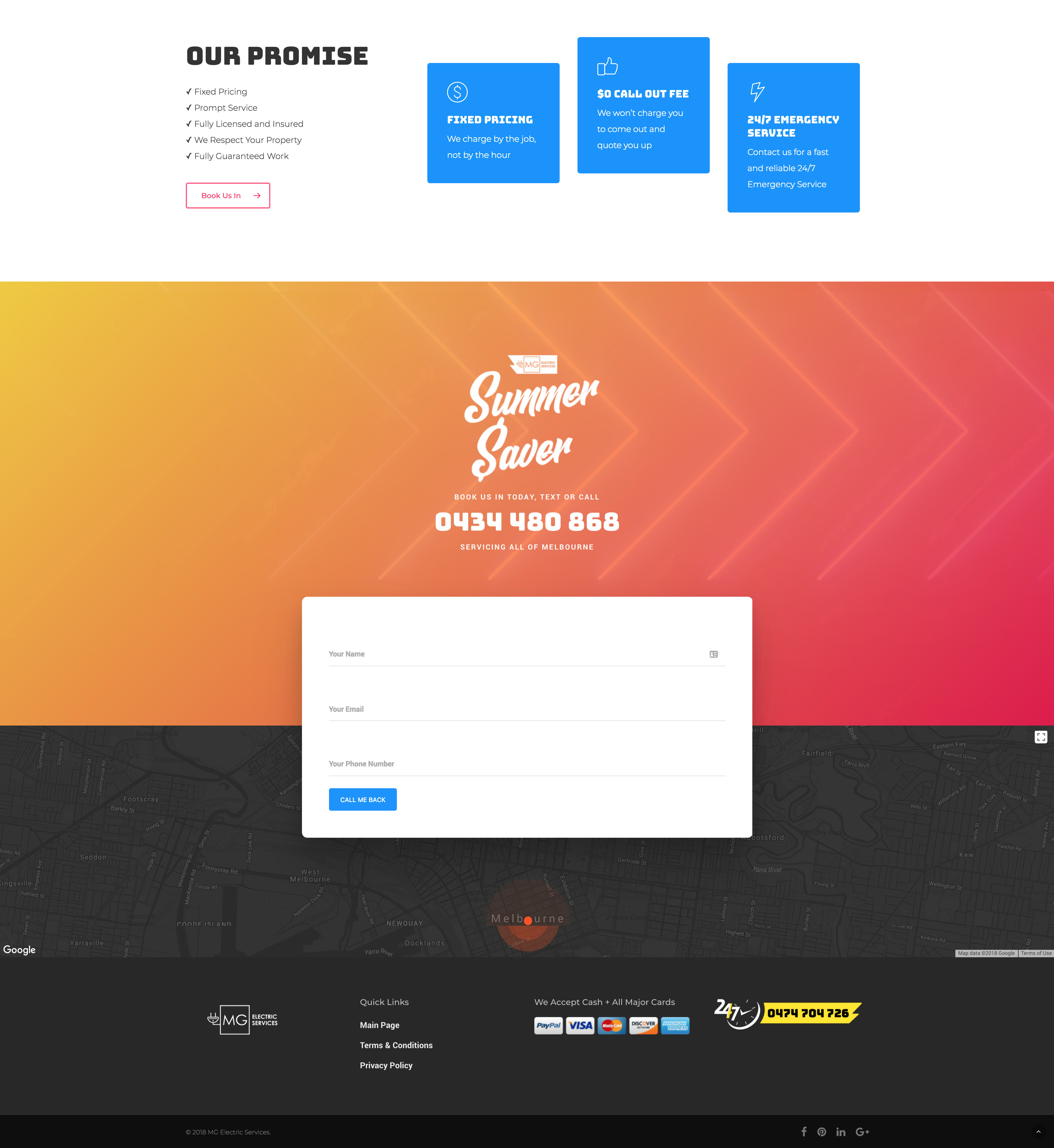 "By far the best team I've ever worked with. They truly understood the look I was going for and completely nailed it!"
Good design is good business
The updated brand and website conveyed a more professional and trustworthy image, which positively impacted the perception of the business among potential customers.
The brand update and marketing campaign were successful in increasing leads and sales, ultimately resulting in many more sales being converted. The client saw some amazing first 3 months results, with a significant increase in phone calls and contact form inquiries.