Travellers Club, an innovative platform turning bucket list holidays into tangible experiences, required a distinctive brand identity to mirror its mission. The challenge was to encapsulate the excitement and inclusivity of travel in their logo, branding, and styleguide. The aim was to create a visual narrative that resonated with the adventurous spirit of their audience while maintaining clarity and appeal.
Inspired by airport wayfinding's utilitarian yet iconic yellow and black colour scheme, we developed a logo, branding, and styleguide for Travellers Club. The goal was to transform the functional aesthetic into something more vibrant and inviting. We carefully crafted each element to reflect the brand's core values of inclusivity, thrill, and aspiration.
The styleguide was meticulously designed to ensure brand consistency across various platforms, emphasizing the club's dedication to making unreachable dreams reachable. The result was a dynamic and engaging brand identity that speaks directly to the heart of every traveler.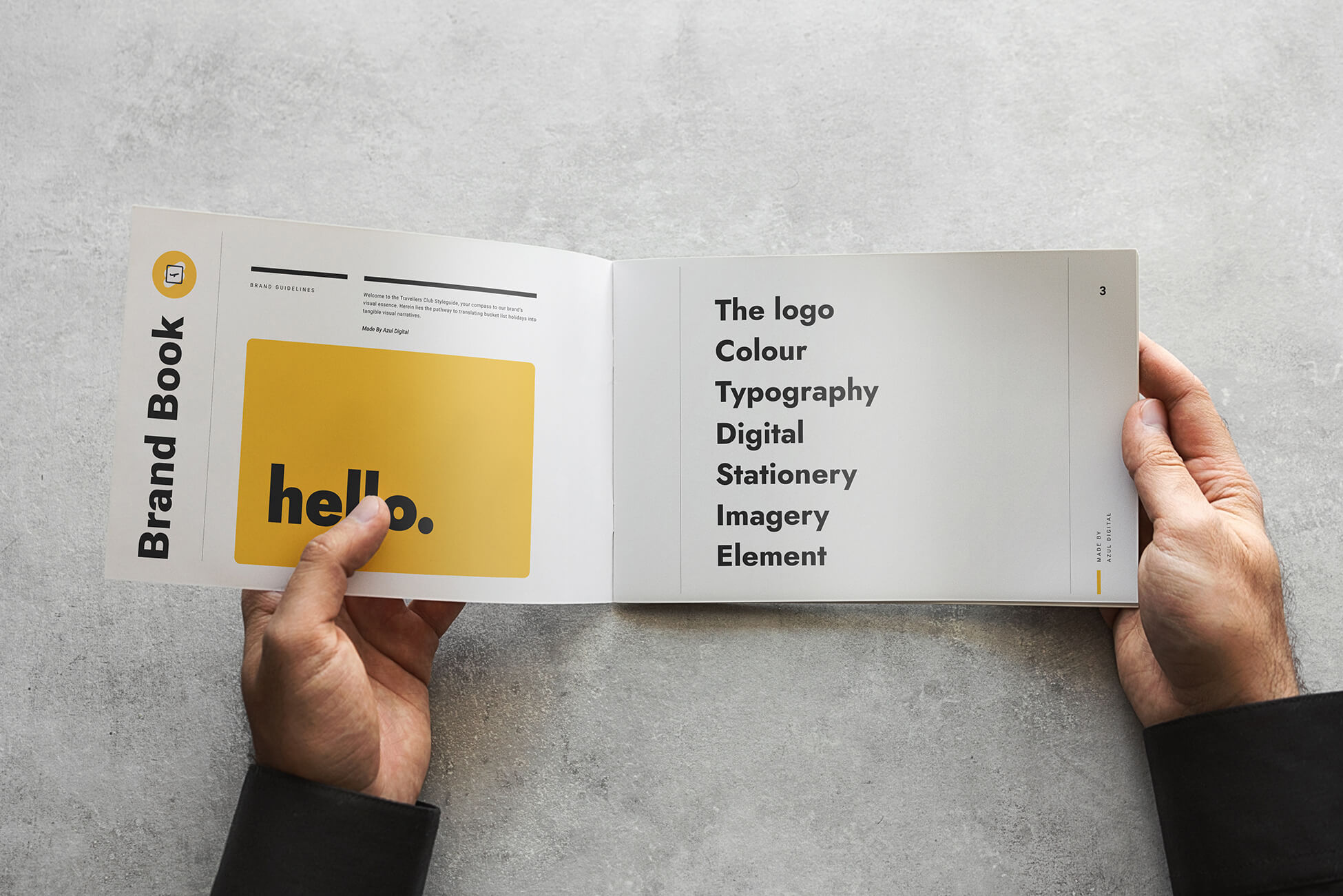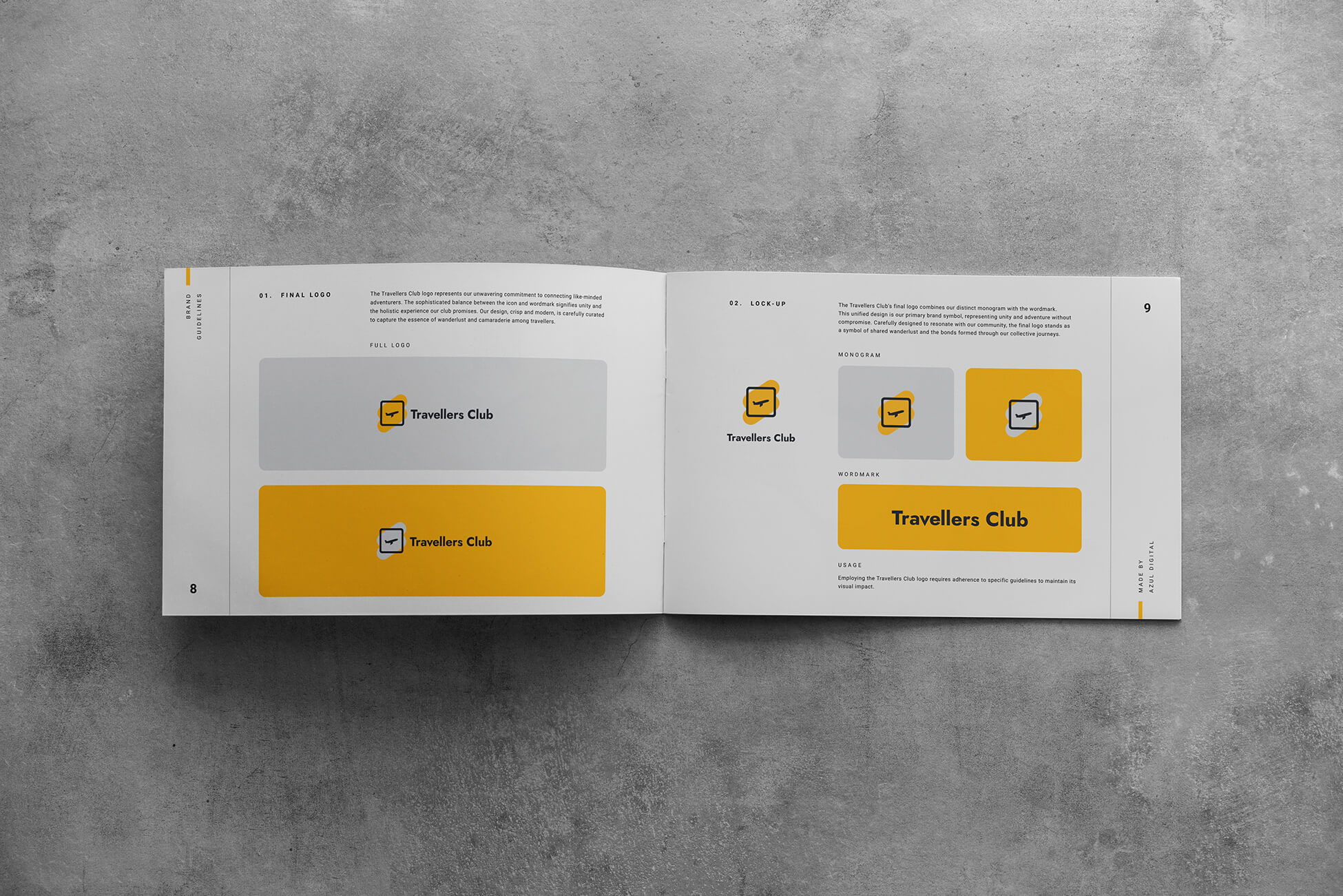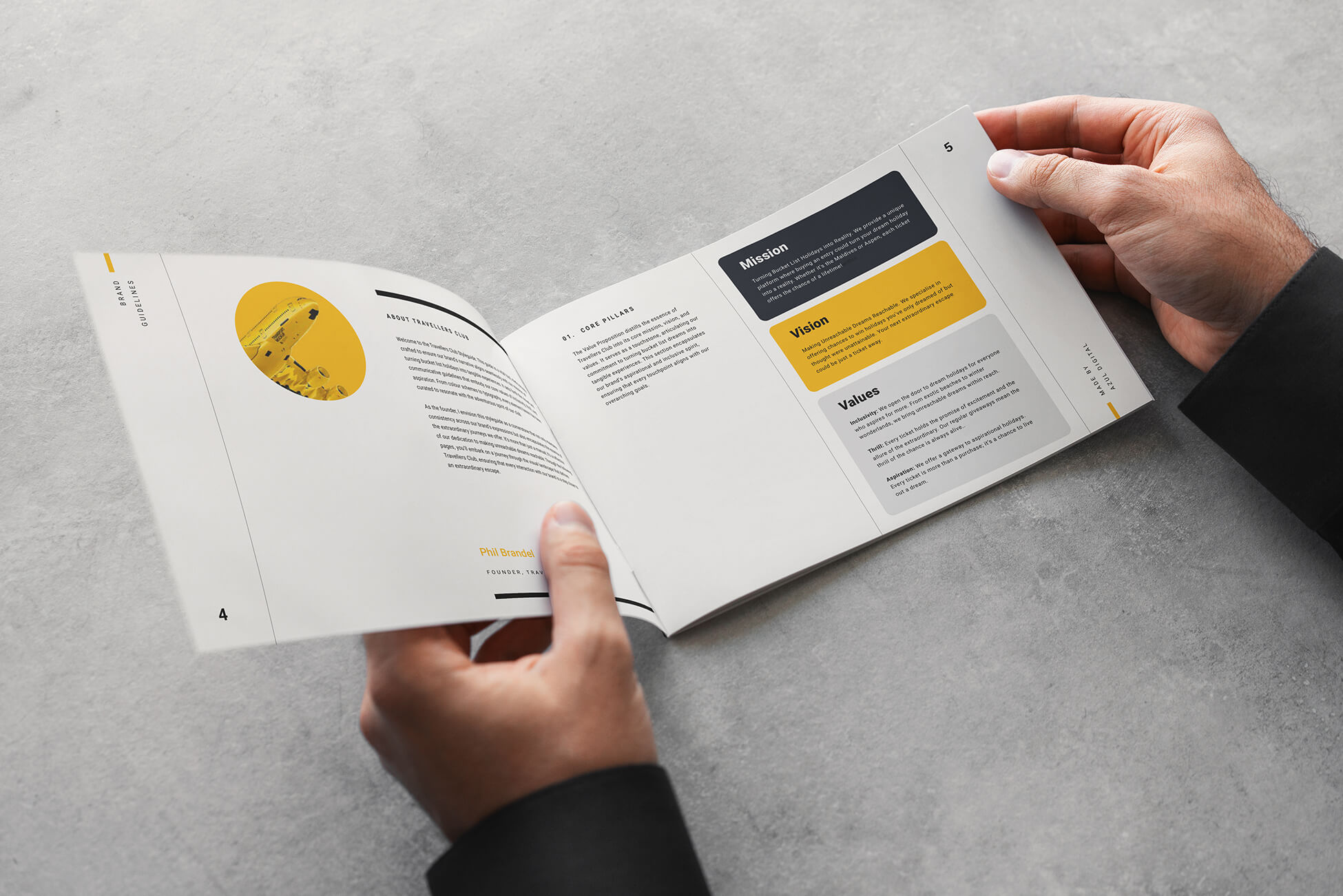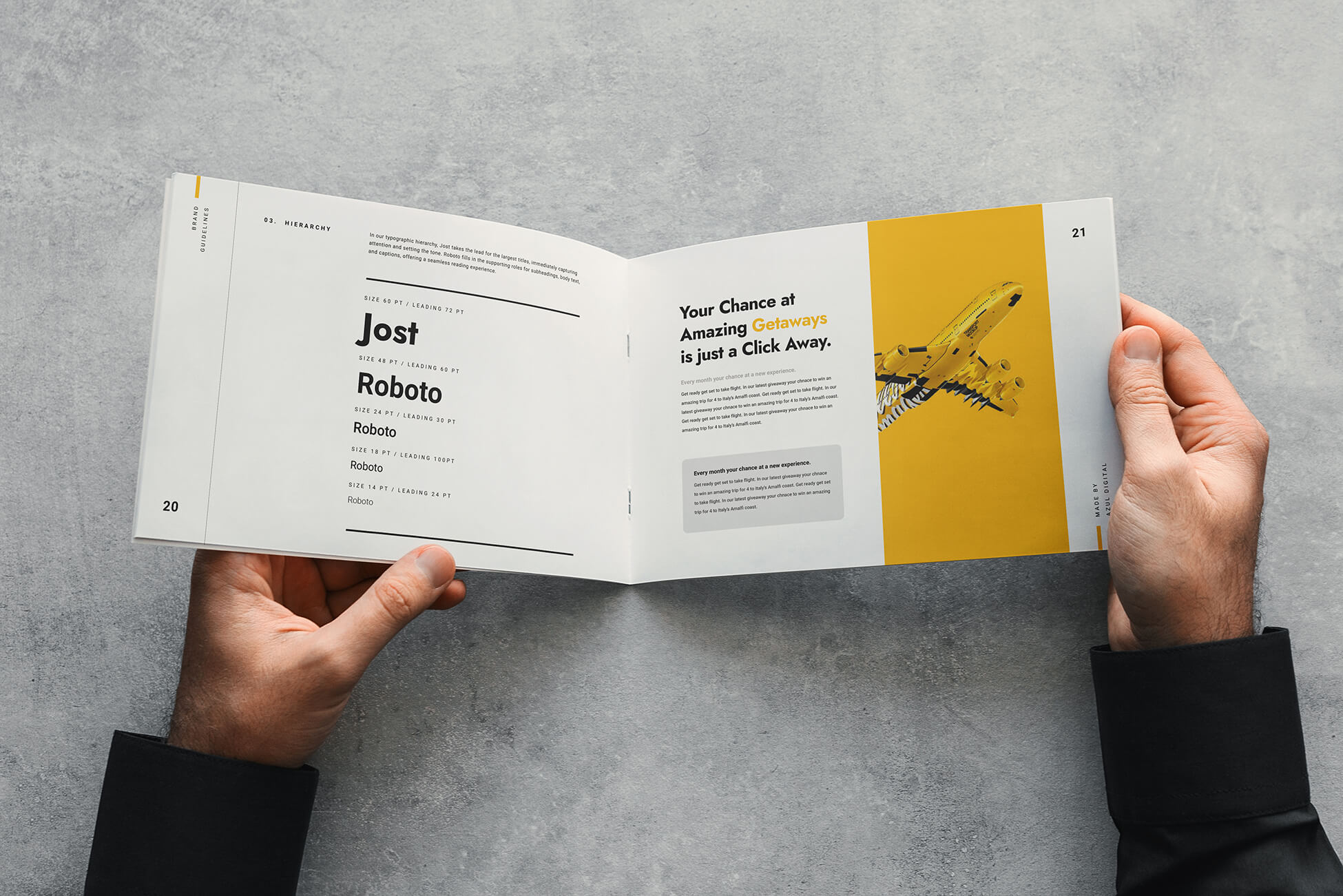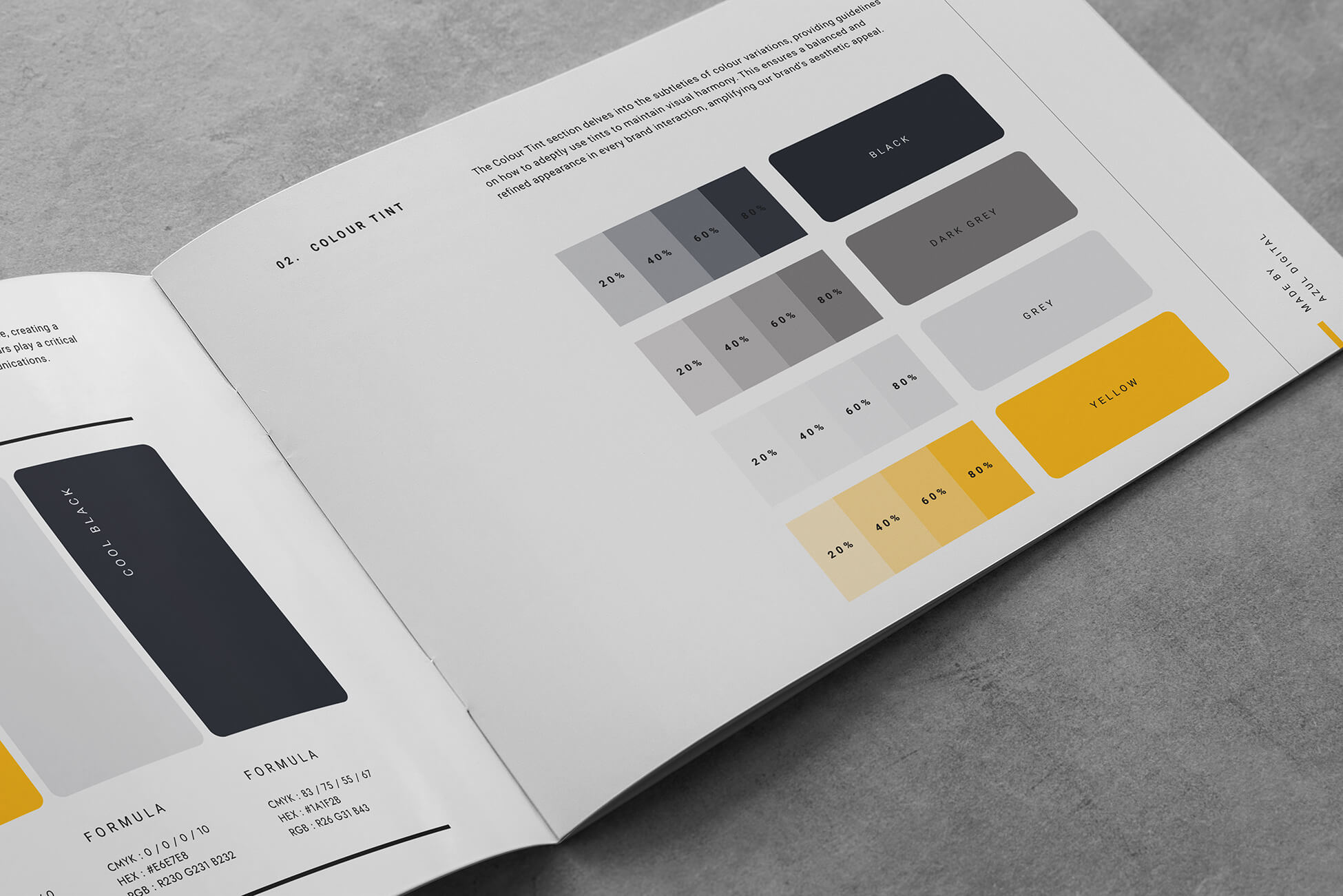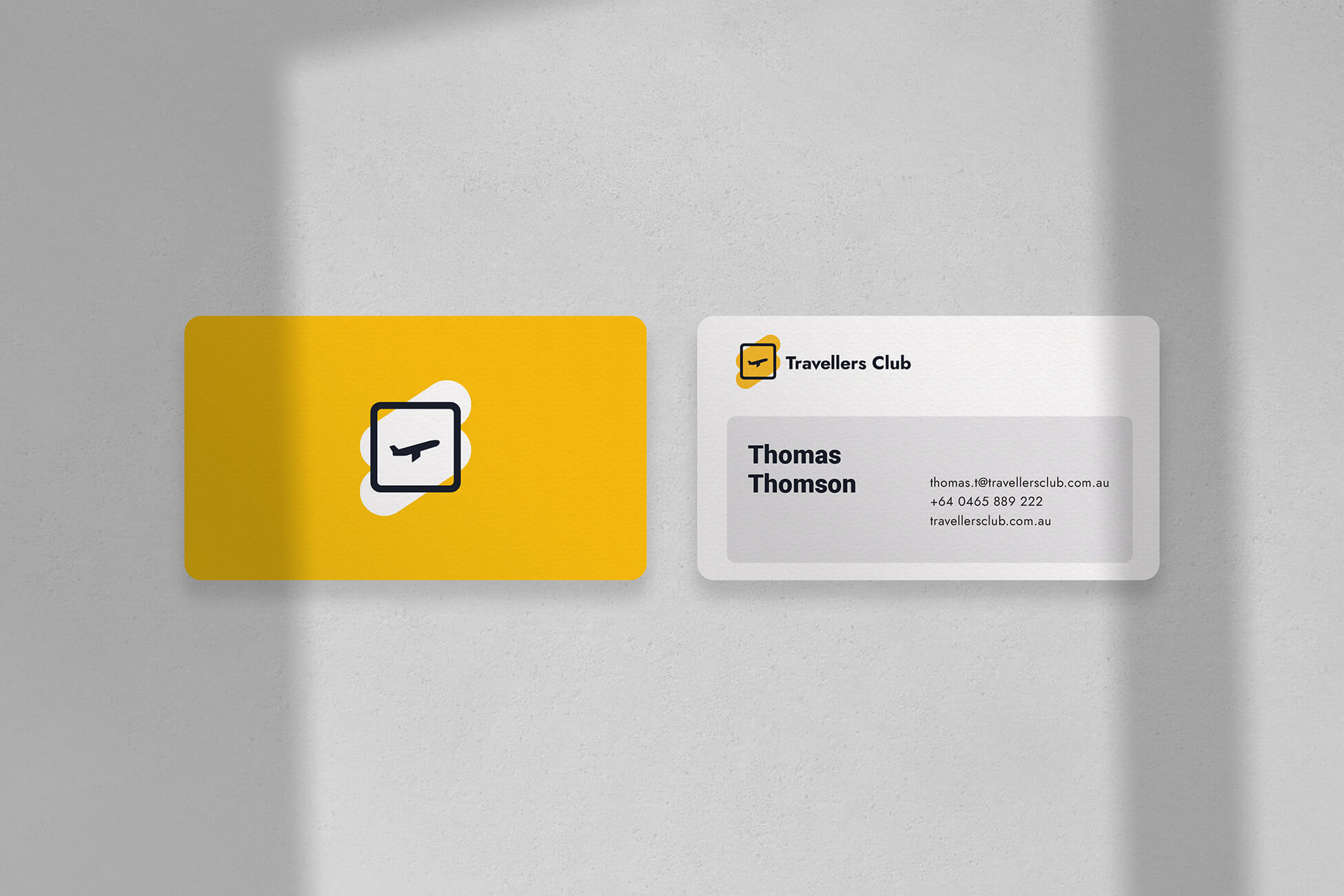 The new branding and styleguide significantly elevated Travellers Club's presence in the travel industry. The unique and fun interpretation of traditional wayfinding elements in the logo and branding materials resonated well with the target audience.
The cohesive visual language across all platforms enhanced the brand's narrative, making it more relatable and aspirational to its members. As a result, Travellers Club experienced heightened engagement and an uplift in membership sign-ups, positioning it as a go-to platform for extraordinary travel experiences. The branding effectively communicated the club's mission, turning it into a symbol of extraordinary and accessible travel adventures.